Project description
---
BEST is SESAR Exploratory Research project focusing on a new way of data handling. By creating new data classification methodologies it will enable the application of System Wide Information Management (SWIM) one of the main results of SESAR. BEST will determine how semantic technologies can be used effectively to maximise the benefits of adopting SWIM, one of the major results of SESAR. SWIM offers an "information sharing" approach to ATM information management and its adoption offers advantages for better situational awareness and information management. But the full benefits of SWIM can only be achieved if advanced support can be provided for developing smart SWIM-based applications that manage information effectively, and semantic technologies offer a promising way to do that. BEST identifies a set of focused research questions about how to exploit semantic technologies in a practical way in an ATM setting, and will produce concrete results that help address these.
The project will experiment with use of semantic technologies with several use cases, and build on that experience to produce guidelines (aimed at practitioners) about how to use ontologies in flexible ways to describe meta-data, and how these can be used in innovative yet scalable ways.
BEST envisages use of multiple modular ontologies to maximise flexibility and applicability to specific application scenarios, but within a framework where compliance with the wider requirements of SWIM and the SESAR AIRM can be assured. This involves both technical compliance testing and governance aspects.
While BEST is primarily a research-oriented project, it is also designed to ensure relevance to and suitability for ATM operations, through project activities and the involvement of a Reference Group of key stakeholders.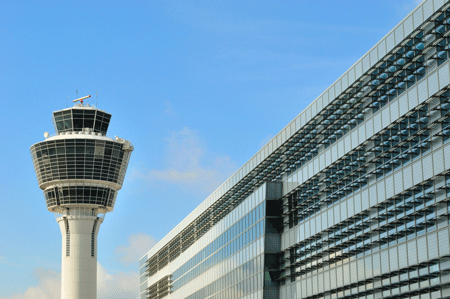 The consortium includes a mixture of research and industrial partners (including one SME), all with extensive ATM experience. Several project partners have had leading roles in AIRM and SWIM work in SESAR, but some partners are new to SESAR and offer "new blood". The consortium also provides leading expertise on semantic technologies.
The long-term vision of BEST is that future developers of SWIM-based applications will use new technologies to partially automate development of scalable applications that combine and filter data in innovative ways, and to optimize data distribution strategies to suit application requirements.
The background motivation for the work is the introduction of the SWIM concept for ATM information management. SWIM is one of the major results of SESAR, and its adoption constitutes a dramatic change in how ATM services are provided. Before SWIM, ATM information management was mostly based on point-to-point message transfer, meaning information producers had to decide in advance who the target recipients would be. Applications typically made limited or no use of any kind of standards, and used tightly coupled APIs that hindered interoperability. The adoption of SWIM will change all this because it is based on the information sharing approach where information producers do not need to know anything about who might use the information, and where information consumers can access information from different sources as they please. SESAR's AIRM (ATM Information Reference Model) provides a standardized common "vocabulary", making it feasible to develop interoperable, smart applications that can use data from different sources, combining it and filtering it to the specific needs of information consumers. This makes it easier to achieve the high-level goal of common situational awareness as indicated in Figure 1, which is in turn a key enabler for achieving the high-level goal of CDM (Collaborative Decision Making) in ATM.
Achieving the potential benefits of SWIM is, however, not something that will happen by itself just as soon as the SWIM concept is adopted. There are some obstacles, and it is the role of BEST to address and overcome these:
SWIM does not directly provide support for application developers.
The information sharing approach of SWIM is completely open regarding what information can be made available where – it places no restrictions on this. Common situational awareness depends on all users potentially having access to all information, but the danger of information overload has to be tackled by ensuring that users receive all – but only - the information they need in a given operational situation.
SESAR's AIRM supports standardization of ATM information at the level needed to support interoperability between applications, but does not cover the application-specific data and metadata needed by innovative applications.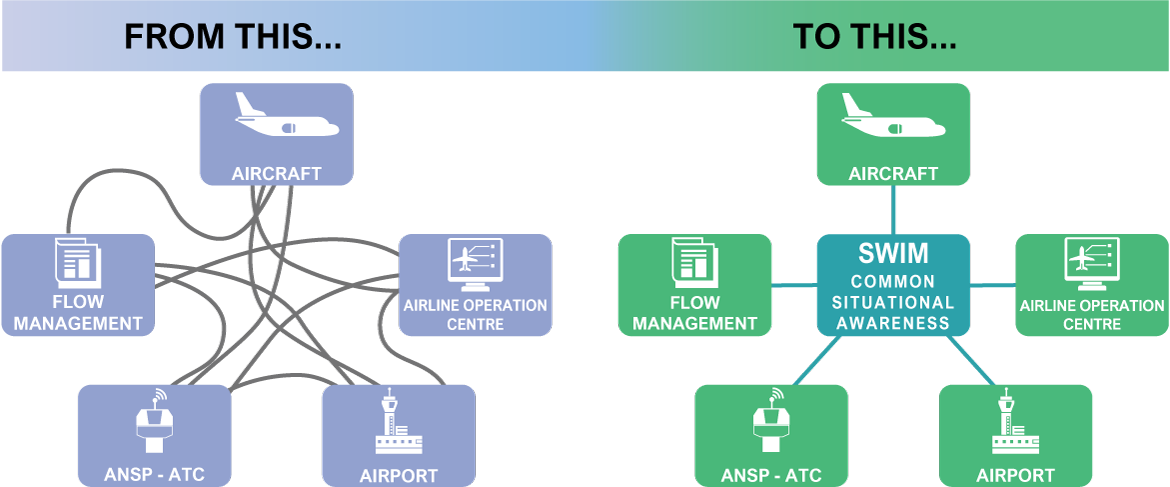 Figure 1 SWIM providing common situational awareness in ATM
Emerging semantic technologies offer modelling techniques, languages and tools that have the potential to address these issues, and complement what is provided at the infrastructure level by SWIM.
The main objective of BEST is to determine how semantic technologies can be used effectively to maximise the benefits of adopting SWIM.
In order to do this, the project will address the following objectives, expressed as research questions:
What kinds of ATM data / metadata can be handled effectively enabling composition and filtering of data, and so producing innovative ATM applications?
How can we ensure that ATM solutions developed have scalability characteristics that allow them to be used successfully even when data volumes, complexity and load increase?
How can metadata used to optimise SWIM data distribution (e.g. to influence replication strategies)?
How can a practical modular approach be designed that balances factors such as scope, scale, overlap and data distribution?
What processes and tools should be used to ensure that they comply with higher-level standard models such as AIRM?
In addition to devising solutions to address these research questions, the project will also take steps to ensure industrial relevance and applicability of project results:
Package and present our technical results in a form that makes them attractive for easy adoption by SWIM software developers.
Establish an informal "reference group" of representative stakeholders from ATM operations, and maintain a dialogue with them throughout the project to ensure that research activities are aligned with operational needs and the needs of practical software development
In addressing these objectives, the project will produce the following concrete results:
Prototype SWIM-enabled applications. R1 is a proof-of-concept prototype to demonstrate the potential of the approach used in BEST.
Experimental ontologies formalizing aspects of ATM data / metadata. The ontologies are used for describing the content in semantic data containers / decentralized knowledge bases.
Techniques for ontology-based data description and discovery in a decentralized SWIM knowledge base. R3 comprises a method for the semantic description of data products providing requirements on how to formalize ontologies, and techniques for discovering most relevant data products for a given information need
AIRM compliance validator is a prototype software application that will identify correspondences among an AIRM Ontology developed as a representation of the AIRM Information Models and the ontology modules developed in BEST.
Strategies for data distribution in a SWIM Environment. R5 comprises an ontology-based language for describing data distribution, including data lineage and freshness requirements
In addition, the following results form a "Practitioners' Guide" on how to use semantic technologies in the SWIM environment:
Tutorial for software developers describes how to use semantic technologies in SWIM.
Ontology modularisation guidelines for SWIM gives guidelines on how different ontology modules can be reconciled into a consistent and coherent "network" of ontology modules.
Scalability Guidelines for SWIM-based applications gives guidelines on how applications using semantic technology can be applied in the ATM domain with good scalability characteristics.
Governance Recommendations for the use of semantic technologies in SWIM describes an overall approach to governance that deals with the emergence and evolution of semantic technologies in ATM. An emphasis will be put on how ontologies can co-exist and co-evolve and how to manage their dependencies with AIRM and other relevant information exchange models.

Copyright © 2016 BEST Consortium